I first found out about Pink Zebra almost a year ago. I was intrigued but wanted to know what makes this better than any other wax candle melts product? I received some samples from my friend and was immediately hooked. I have since done a few reviews on their product line and now became an Independent Consultant myself! I want to tell you about Pink Zebra's new Spring/Summer scents and their current Easter special!
Pink Zebra offers a whole line of home decor candle products, along with a Soaks line, which is liquid fragrance, and a jewelry line. Today I am going to focus on the Sprinkles.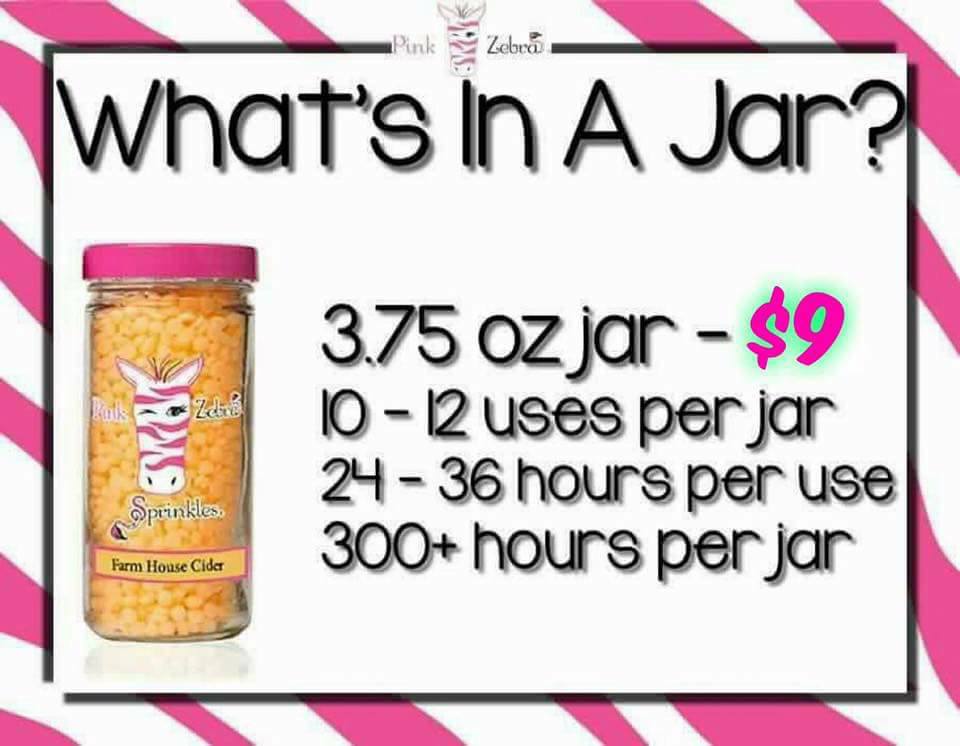 What are Pink Zebra Sprinkles?
Pink Zebra's Sprinkles are made in the U.S. from Soft Soy, a proprietary blend of soy wax and paraffin wax, to capitalize on the best performing components of each ingredient. They burn cleaner and longer than other wax melts. The sprinkles are safe for humans and animals in case of accidental ingestion. They are perfect for using in our custom glimmer candles, simmering lights warmers, and simmer pots. Sprinkles come in 3.75 oz jars for $9 or 16 oz cartons for $28.
What I love most about the sprinkles is I can use as much or as little as I went depending on my mood. If I want just a bit of fragrance I won't put in many sprinkles. If I want a good amount of fragrance through out my home I will use more. Plus you can customize your own fragrance! I love mixing sprinkles together to see what kind of scents I can make. I love to mix Buttercream Cupcake together with Fresh Sweet Strawberry to make a "Strawberry Shortcake" fragrance.
You can use these sprinkles in a Pink Zebra simmering light, simmering pot, candles with wicks or any warmer you may have at home! The new spring scents are out and they really do smell fabulous!
Right now Pink Zebra has a special going on! You get 3 Speckled candles with wicks and 2 jars of sprinkles for only $27. Tropical Rainforest is brand new for Spring and is a nice clean scent, and Woodland Iris is brand new and only available with this special. This special is good for a limited time only, and only until supplies last.  You can use the below link to order and check out more of the great products we have to offer! This special would make a great Easter gift!!
Check out my website to place an order: http://www.pinkzebrahome.com/mjpz
Connect with me on Facebook for specials: https://www.facebook.com/mjspz/
Feel free to email me with any questions! marijeanl@icloud.com
*I am an Independent Consultant with Pink Zebra. All thoughts are my own.