We LOVE board games in our house! I am always looking for new, fun and educational board games for my children to play. Winning Moves Games has brought out brand new ones for 2017 and I was able to review three of them.
I was able to review Cranium Cadoo, Game of the States and Sunk! Let me tell you about these fun family games!
The original version is back by popular demand and todays kids will be puzzling, sketching, sculpting, acting and code-cracking with the Cranium Cadoo game. $25.95.
My kids and I have so much fun with this game! It is for ages 7 and up and for 2 or more players. My 5 year old did play it with my 8 year old and I, and the only hard part he had was reading the cards. Other than that he had a blast playing with us! It was so fun watching my kids sculpt funny things out of the clay, sketch on the pad and act out hilarious things! I highly recommend this fun game for family game nights!
Kids learn all about the United States by racing their trucks across country buying and selling goods along the way. Players will become familiar with the fifty states, their locations, capital cities, top products and learn interesting STEM facts about each state! $20.95.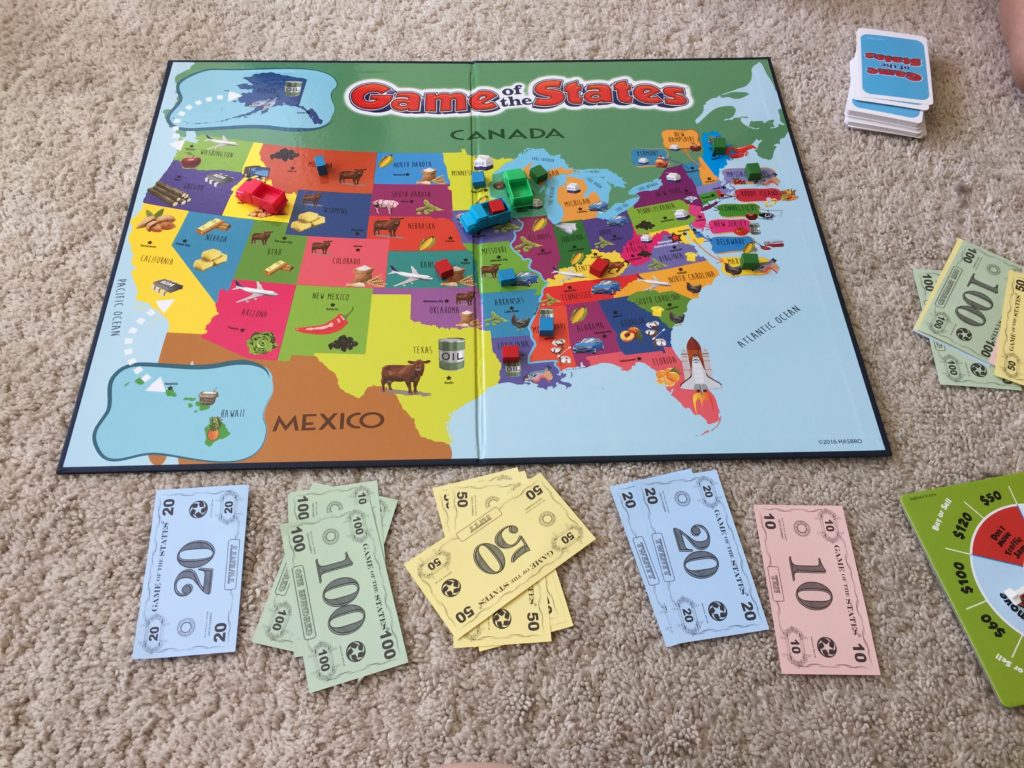 This game reminds my kids and I a lot of Monopoly! This game is for ages 8 and up, 2-4 players. It is so much fun and highly educational. I love how my kids were learning facts about each state as they played, and where each state is located. My 8 year old was excited to go to school the next day and tell her teacher some cool state facts she had learned by playing this game. I highly recommend this game for family game nights!!
SUNK!™
A unique social, skill and action game where the task is to add water – one drop at a time – to the cup floating in the water filled Sunk tank, without causing it to sink. $15.95.
This game gives us so many laughs! It is for ages 10 and up, 2 or more players. My 8 and 5 year old joined in on this game and did great even though they are young for it. It is a social skill and action game, and really made my kids think of how to not sink the cup. This would be great for a game night with teen and/or adults!
These games are so much fun, they are perfect for game nights or days when you are stuck in the house. They also make great gifts!! Click here to order! 
Connect with Winning Moves: Website Facebook  Twitter  Youtube  Pinterest  Instagram
*I received the three mentioned games in exchange for this review. All thoughts are my own.