Do you know a little girl or teenager that is a huge fan of The Nightmare Before Christmas? If so, I have found the perfect holiday gifts! Check out these awesome lip gloss sets from Townley Girl!
About Townley Girl:
Founded in 1952, Townleygirl is the leader in children's cosmetics and hair accessories. Partnering with top-notch brands like Disney, Universal and DreamWorks, we not only create great products, but also some of the safest ones on the market. With products like sheer lip gloss and peelable nail polish, kids will have a fantastic time dressing up as their favorite characters, and parents will have an easy clean up when they are all done.

Townleygirl's mission is to design and distribute safe, fun and high quality branded beauty products at affordable prices for children and preteen markets. We strive to be the category leader for both markets; offering relevant, compelling, and innovative beauty products that inspire imagination.
The Nightmare Before Christmas Gifts for Girls
Our Nightmare Before Christmas gifts for girls is colorful, cool, and just a little creepy. Take a trip to Halloween Town with the trendiest, freaky look. If she loves Jack and Sally, now she can get the Skellington look with lip gloss and nail polish that's sure to look spook-tacular!
I was able to review 5 of the items from the collection. My 9 year old was super excited as was I. I am a HUGE Nightmare Before Christmas fan and my kids are loving the movie just as much as I am.
This lip gloss set is sure to make heads roll! Including four flavored shades of lip gloss and a coffin-shaped tin for storage, all featuring your favorite Nightmare characters, it will creep its way into your heart. $7.99.
About the Product:
Assortment of 4 glittery lip glosses and 1 tin case
Colors and flavors include: rose raspberry, green watermelon, purple grape and magenta bubble gum
Disney's Tim Burton's The Nightmare Before Christmas packaging
This lip gloss set is so cute!! I LOVE the coffin case, such a great idea for storage for your lip gloss. I also love how the lip gloss are flavored and taste yummy.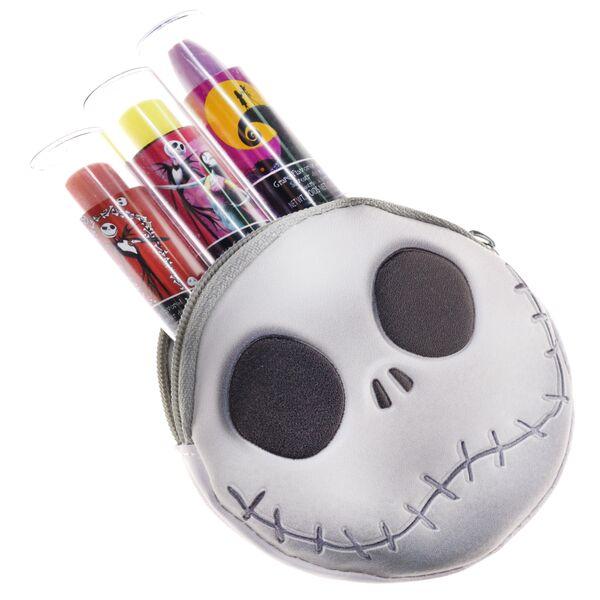 These Nightmare lip balms, dressed up as lip sticks, are the perfect Halloween accessories. Their shades shift with her mood, perfect for embracing a variety of looks. And also included is a bonus bag featuring Jack Skellington, because who doesn't love a little Jack in their lives? $7.99.
About the Product:
Assortment of 3 mood-changing twist-up lip balms and bonus bag
Lip balm colors and flavors include yellow bubble gum, warm red cherry and purple grape
Disney's Tim Burton's The Nightmare Before Christmas packaging
This set is perfect for any Jack fan! The mood changing lip balms are so cool and do change colors, plus are flavored with yummy flavors. This would make a great gift.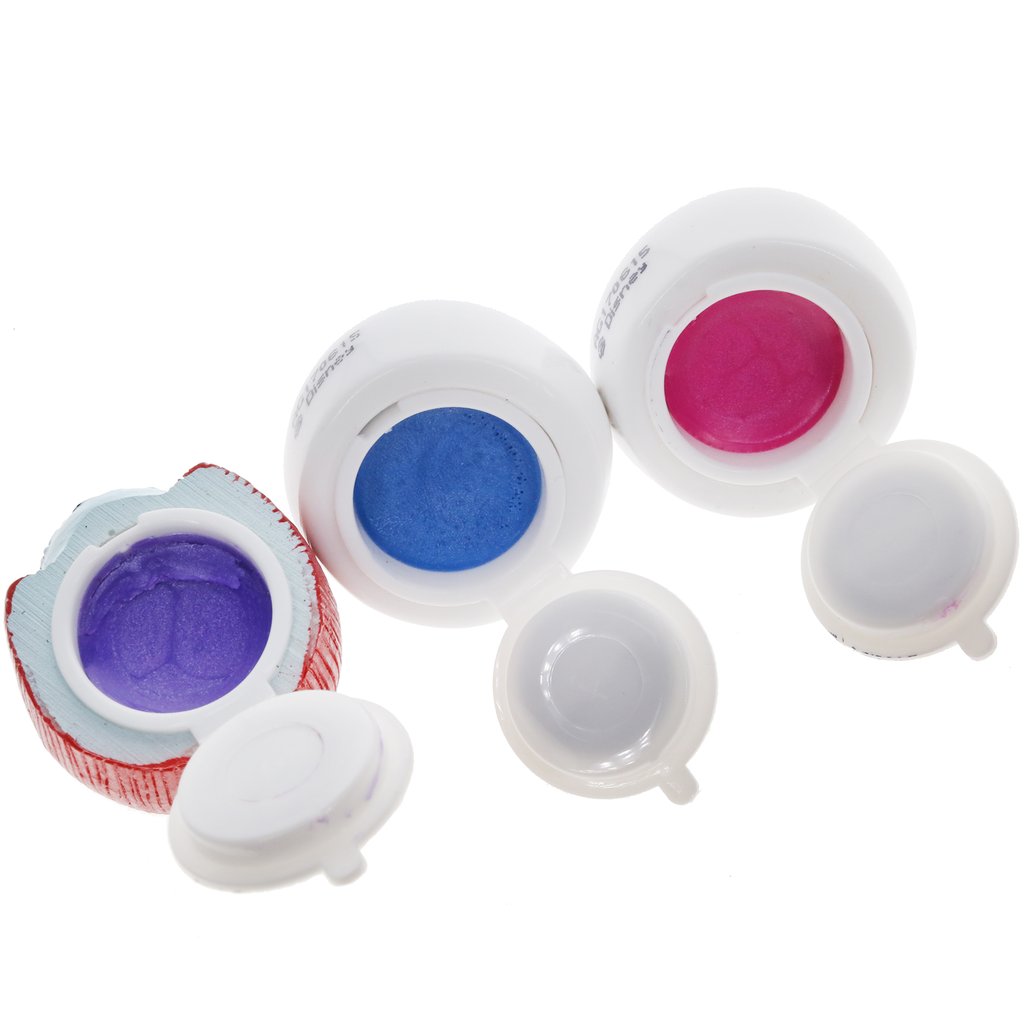 These lip balms will creep and crawl their way into your heart. Nightmare themed, Jack-and-Sally lovers will love applying these fruity flavored balms to their lips! $4.99.
About the Product:
Assortment of 3 lip balm balls
Colors and flavors include: purple grape, blue cotton candy and rose bubble gum
Disney's Tim Burton's The Nightmare Before Christmas packaging
This set is my favorite! These little head lip balls are adorable and are perfect to carry in your purse or backpack. These would make great stocking stuffers.
I also received an exclusive item not available yet on the website.
This kit comes with an eye pencil, a sheet of tattoos, 1 set of faux eye lashes, 4 face paints and 2 face brushes. This would make a perfect addition for dress up for your child that loves the movie! So fun!
These products would make great holiday gifts for any Nightmare Before Christmas fan, and perfect for the upcoming holiday season.
****GIVEAWAY****
I will be choosing TWO readers who follow @TownleyGirl on Instagram to win 3-4 Nightmare Before Christmas items! Please comment below with your Instagram user name to confirm you have followed. U.S. residents only, giveaway ends on 11/20/2017.
*I received the mentioned products in exchange for this review. All thoughts are my own.