January 19, 2018 By Anne Leave a Comment
5 Reasons To Keep Your Establishment Pest-Free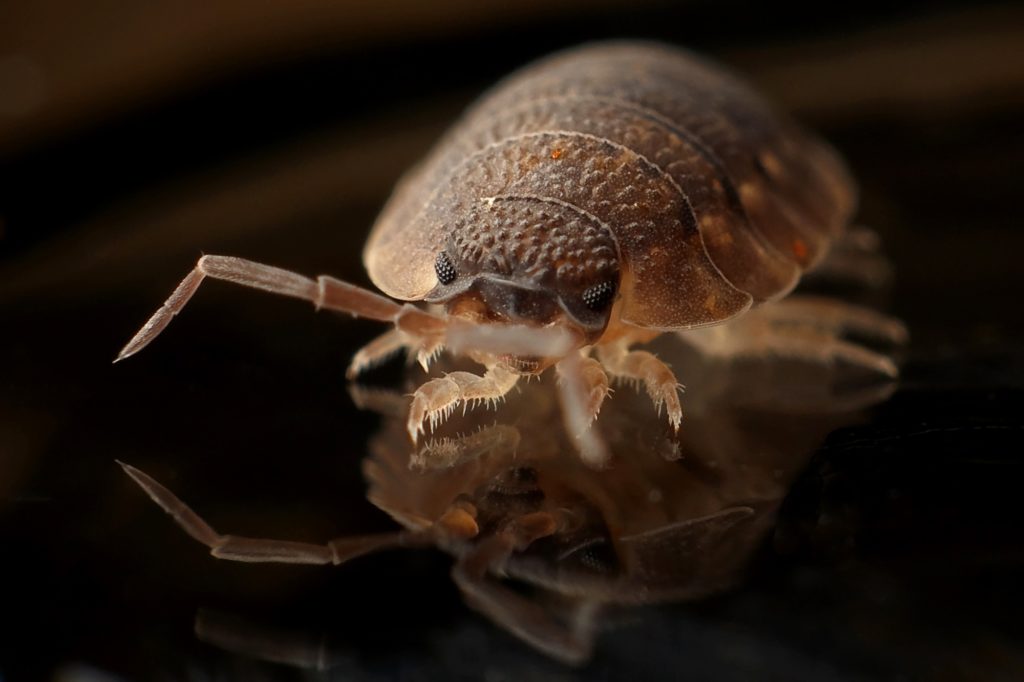 Nobody wants to see insects and other pests in their environment, especially in a commercial establishment. But, due to the nature of our ecosystem, eliminating them may not always be possible or beneficial for our planet. But, that doesn't mean you can't control pests and creepy crawlers and keep your business property free of infestations that can be unhealthy and destructive.
Below, we've outlined several reasons to consider hiring a professional pest control service regularly to keep your commercial establishment pest free.
Pests are Unhealthy for You and Your Property
Pests aren't just irritating, they also carry a wide range of infestations and disease into your business environment. A variety of different pests carry dangerous health hazards, and it's not just bugs and rodents you have to worry about, but ticks and mosquitoes too. That's why controlling both outdoor and indoor pests is important for everyone's health.
Pests are Highly Destructive
Many rodents and other pests can be destructive and ruin your property and possessions. If you have an infestation of termites, they could hurt the structure of your business. While they may seem harmless, carpenter ants can destroy objects around the property. If your infestations get that far, you'll need advanced pest control available at Pest Free Australia.
Pests Get into Food
Arguably, one of the worst things about pests is that they just love to target food. Whether you have a kitchen in your office premises or you're running a restaurant, if pests can find their way in, then they're not only going to eat everything in sight, they'll also get you into hot water with food inspectors or health and safety authorities. Be sure to hire a team of professional pest controllers to ensure that your perishables are pest-free and safe and to ensure all possible points of entry to your establishment are properly sealed.
DIY Measures
While you may think that getting rid of an infestation is as easy as buying a couple of traps and chemicals from the store, think again. Even though pesticides are sold in supermarkets, it doesn't mean they are safe for you and those who visit your establishment. If you operate a commercial establishment, chemicals do not create a healthy work environment at all. By the time you invest in such products, you're likely to end up spending a small fortune when you should seek expert help to begin with.
It Shouldn't Be a Worry
As a business owner, there's a lot for you to deal with – from managing your business to motivating your staff. Pest management should not be one of your stresses. A pest management company will give you peace of mind that your establishment is pest-free, minus the harsh pesticides and chemicals.
By far, the best way to keep your commercial establishment free of pets is to prevent infestations in the first place. Tick it off your to-do list by enlisting the help of the professionals as well as quality pest control products to keep your premises free of pests.
I'm a mother of 2 who likes to get involved in too much! Besides writing here I started a non-profit, I'm on the PTO board, very active in my community and volunteer in the school. I enjoy music, reading, cooking, traveling and spending time with my family. We just adopted our 3rd cat and love them all!
January 18, 2018 By Marijean Leave a Comment
GOLDEN GLOBE® WINNER WILLIAM SHATNER LENDS HIS VOICE
TO THE DELIGHTFUL INTERGALACTIC ADVENTURE
FROM UNIVERSAL 1440 ENTERTAINMENT
ALIENS ATE MY HOMEWORK
AVAILABLE ON DVD, DIGITAL AND ON DEMAND MARCH 6, 2018
Universal City, California, January 10, 2018 – Unexpected extraterrestrial guests team up with a pair of middle schoolers to prevent the destruction of the planet in Aliens Ate My Homework, coming to DVD, Digital and On Demand on March 6, 2018, from Universal 1440 Entertainment, a production entity of Universal Pictures Home Entertainment. A humorous and suspenseful intergalactic adventure, Aliens Ate My Homework follows the whimsical members of the Galactic Patrol on the trail of an evil alien criminal hiding out on Earth.
Based on the first book in prolific author Bruce Coville's globally renowned "Galactic Patrol" series published by Aladdin Books, an imprint of Simon and Schuster Children's Publishing, Aliens Ate My Homework features the voice of two-time Emmy Award winner William Shatner ("Star Trek")  and comes from director Sean McNamara (The King's Daughter). The film also stars Jayden Greig (The Shape of Water), Lauren McNamara ("Summer of Dreams"), Kirsten Robek (The Edge of Seventeen), Dan Payne (Star Trek Beyond, Watchmen), Ty Consiglio (Wonder) and Alex Zahara ("The Man in the High Castle").
Aliens Ate My Homework is a suspenseful family comedy which follows the adventures of sixth-grader Rod Allbright (Greig) and the extraterrestrial lawmen known as the Galactic Patrol. When a tiny spaceship flies through his window and lands on his science project, Rod and his cousin Elspeth (McNamara) meet a group of friendly aliens, including Phil, a talking plant (voiced by William Shatner). The earthlings quickly join the aliens' adventurous mission to help defeat an evil alien criminal. After discovering the evil alien is disguised as a human – someone he knows all too well – Rod and Elspeth race to save the world from total planetary disaster.
BONUS FEATURES on DVD and digital
Not of This World: Creating Alien Life Forms – A look at creating some of the film's Alien characters, showcasing the work of Emmy-winning visual effects maestro Todd Masters and his creature effects team. Viewers will get a peek at what it takes to bring the creatures to life on-set through the magic of prosthetic make-up, as well as practical effects techniques like oversized sets and puppetry.
Aliens Ate My Homework: From Page to Screen – This piece will give viewers a peek at the process of turning the novel into a film – from concept to production and visual effects. Featuring behind the scenes footage plus interviews with the cast, filmmakers, and author Bruce Coville.
On the Set with Bruce Coville – The beloved author gives viewers a peek at life on the set of Aliens Ate My Homework while providing details on the origins of the Galactic Patrol book series.
The Galactic Patrol Wants You! – A closer look at the members of the Galactic Patrol featuring Grakker, Madame Pong, Rod Allbright, Elspeth, and Phillogenous Esk Piemondum, aka Phil. In this featurette, the intrepid crew of the Starship Ferkel will reveal details on their current mission and will inform viewers on what it takes to become a member of the Galactic Patrol.
Aliens Ate My Homework will be available on DVD and Digital.
DVD offers the flexibility and convenience of playing movies in more places, both at home and away.
Digital lets fans watch movies anywhere on their favorite devices. Users can instantly stream or download.
Movies Anywhere is the digital app that simplifies and enhances the digital movie collection and viewing experience by allowing consumers to access their favorite digital movies in one place when purchased or redeemed through participating digital retailers. Consumers can also redeem digital copy codes found in eligible Blu-rayTM and DVD disc packages from participating studios and stream or download them through Movies Anywhere. MOVIES ANYWHERE is only available in the United States. For more information, visit https://moviesanywhere.com.
Website: http://uni.pictures/AliensAteMyHomework
Trailer: http://uni.pictures/AliensAteMyHomeworkTrailer
Facebook: https://www.facebook.com/AliensAteMyHomework
Twitter: https://twitter.com/AliensAteMyHW
Instagram: https://www.instagram.com/aliensatemyhomeworkmovie
#AAMH
FILMMAKERS:
Cast: Jayden Greig, Lauren McNamara, Kirsten Robek, Dan Payne, Alex Zahara, Ty Consiglio, Sean Quan, William Shatner, Tristan Risk
Casting By: Jackie Lind, CSA
Music By: Brandon Moore
Edited By: Tony Dean Smith
Production Designer: Bob Bottieri
Director of Photography: Adam Sliwinski
Co-Producer: Todd Masters
Executive Producers: Harvey Kahn, Sean McNamara
Produced By: Roger Lay Jr. and Eric Carnagey
Based on the book series 'Rod Allbirght Alien Adventures by: Bruce Coville
Screenplay By: Judith Reeves-Stevens & Garfield Reeves-Stevens
Directed By: Sean McNamara
TECHNICAL INFORMATION DVD:
Street Date: March 6, 2018
Copyright: Universal Pictures Home Entertainment
Selection Number: 63187246
Layers: DVD 9
Aspect Ratio: 1.78:1 Anamorphic Widescreen
Rating: PG for some rude humor, mild action and thematic elements
Languages/Subtitles: English SDH, French Canadian, French European, Latin American Spanish
Sound: English, French European, and Latin American Spanish Dolby Digital 5.1
Run Time: 1 hour, 29 minutes
About Universal 1440 Entertainment, LLC:
The Universal 1440 Entertainment banner develops and produces live-action and animated non-theatrical productions directly for distribution in all media worldwide. Since its formation in 2005, the group has assembled an exceptional roster of animated family fare, including the Daytime Emmy®-winning Curious George television series for PBS Kids and Hulu; as well as the beloved The Land Before Time film series and the all-new animated family film Mariah Carey's All I Want for Christmas is You. The group also has successfully built upon some of Universal's highly celebrated live-action, comedy and drama franchises, Scorpion King, Jarhead, American Pie, Honey and Bring It On as well as the terrifying Chucky movies.  Projects currently readying for release include the newest installment of the epic sci-fi adventure hit Tremors, the next chapter in the gritty action franchise Death Race and an exciting new film from the popular Honey franchise.
Universal 1440 Entertainment is a production entity of Universal Pictures Home Entertainment (www.uphe.com). Universal Pictures Home Entertainment (UPHE) is a unit of Universal Pictures, a division of Universal Studios. Universal Studios is part of NBCUniversal. NBCUniversal is one of the world's leading media and entertainment companies in the development, production and marketing of entertainment, news and information to a global audience. NBCUniversal owns and operates a valuable portfolio of news and entertainment networks, a premier motion picture company, significant television production operations, a leading television stations group and world-renowned theme parks. NBCUniversal is a subsidiary of Comcast Corporation.
My name is MJ. I have two wonderful children and work part time as well as volunteer at my children's school.
January 17, 2018 By Anne Leave a Comment
6 Reasons Teeth Turn Yellow
Have you realised that your teeth aren't looking as white as they used to? Are they remaining a shade of yellow even though you brush regularly?
There are several factors that contribute to the colour of your teeth. Some you can control and others you can't.
Reasons Teeth Turn Yellow
Smoking
Smoking makes your teeth yellow since the nicotine, tar and chemicals that are carried in the smoke seep into your tooth enamel's pores, staining your once pearly whites. Studies have found that smokers tend to have not-so-bad to severe levels of discoloured teeth in comparison to just over 12% of non-smokers. Studies also show that smokers tend to be less happy about the state of their oral health.
Poor Oral Hygiene
If you start to notice a yellowish build up on your teeth, it could be tartar or plaque. Plaque tends to form when bacteria from drinks and foods aren't cleaned efficiently from the teeth. Over time, the plaque hardens and becomes tartar, which can only be removed by a hygienist or dentist. If your teeth are stained, you may want to consider teeth whitening Brisbane professionals are offering.
Your Diet
What we put in our mouths can impact the colour of the teeth. If your teeth are yellow, it could be as a result of consuming the following foods:
Curries
Red wine
Tea and coffee
Beetroot
Berries
Tomato sauces
Balsamic vinegar
Soy sauce
Fizzy drinks
Sugary foods
Sports drinks
Juices and citrus fruits
Artificial sweeteners
Alcoholic drinks
By rinsing your mouth after consuming these items, you can help to minimise damage from any acid from the foods and drinks.
Genetics
If you seem to have had yellow tinted teeth all your life, you may be able to blame your genes. Genetic variances can actually affect enamel porosity and tooth colour. What's more, more porous enamel tends to be more liable to stain.
Ageing
Aging is bad enough, but did you know it's relatively normal for our teeth to yellow as we get older? That's because the protective layer of enamel that we all have on our teeth becomes thinner with age, and it reveals the yellow dentin below the surface.
Illnesses and Medication
Some antibiotics, for instance amoxicillin and tetracycline, can affect the shade of your teeth, particularly in younger children. Medications prescribed for adults with high blood pressure or allergies are also known to have this side effect. If you're concerned that your medication is leading to yellow teeth, be sure to discuss this with your doctor.
There are also some illnesses, especially those that affect the liver, that can result in your teeth discolouring. Patients that undergo radiation and chemotherapy treatment for cancer may also find that their teeth begin to turn yellow or even brown.
Fortunately, with advanced teeth whitening treatments, you can go from yellow gnashes to pearly whites once more. Treatments are quick, easy and painless. You can talk to your dentist or hygienist about professional teeth whitening that is designed to last a long time and bring back confidence to your smile.
I'm a mother of 2 who likes to get involved in too much! Besides writing here I started a non-profit, I'm on the PTO board, very active in my community and volunteer in the school. I enjoy music, reading, cooking, traveling and spending time with my family. We just adopted our 3rd cat and love them all!
Four Ways to Have a Family Fun Blast in Miami There isn't any question that Miami would be a family-friendly vacation as it gets 3,200 hours of sunshine every year. It is a southern state, and the winters are also pretty mild. All you have to do is rent an RV, park by the beach and have a sandy blast. If you're looking for other … [Continue...]