Hello and welcome to the Christmas in July Giveaway Hop! This giveaway will only last until July 31st so make sure to enter!
Christmas in July Giveaway Hop is brought to you by Just Married with Coupons, Matter of Cents and Money $aving Michele.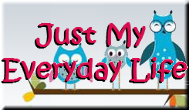 Thanks to Just My Everyday Life, I am offering a gift voucher to  Alwaysfits.com  worth $25.00 ( expires Oct 15, 2011) and a voucher to   IOION.US (cool watches)  worth $ 34.99 (expires Jan 7, 2012).
Alwaysfits.com has some very unique and funny gits for anyone! There is so much to choose from and some of them are hiliaous! You want this voucher!
IOION has some really cool watches that I know my son would love! Well, not the pink one, but it somes in many colors.
I've checked out these websites and there is some great stuff to be had! Get your Christmas shopping done early and get it for FREE!
The giveaway is both vouchers to one winner!! To enter please follow Mommy Has to Work on GFC. ( leave a comment)
Addtional Entries: (please leave a comment for each entry)
* Subscribe to my newsletter
* Follow on Twitter
* Like Mommy Has to Work on Facebook
* Add my URL or button to your blog
The products for giveaway were given to me for this giveaway. I received no compensation. This giveaway will be open until July 31st at 11:59pm est.
Check out all the other blogs participating!!!