This is a Sponsored post written by me on behalf of ZzzQuil for SocialSpark. All opinions are 100% mine.
The last few months have reaked havoc on my sleep. Nothing like a little stress in your life to keep you up at night. There were many nights when I only got a few hours sleep.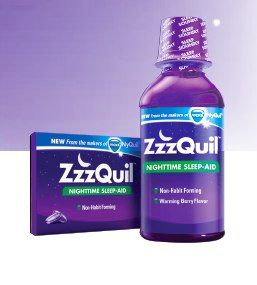 February was my worst month and my doctor even wanted to put me on sleeping pills. But I'm not big into taking medications… I tried Sleepytime Tea, Melatonin and then last month I found
ZzzQuil
. P&G sent me a bottle of ZzzQuil to try. I was willing to try almost anything over the counter.
I've had regular NyQuil before so I know a little bit about where the product came from. ZzzQuil is only for the occasional sleepiness, not for colds or pain. The active ingredient is diphenhydramine HCI helps reduce the time it takes to fall asleep. That really wasn't my problem. I usually fall asleep but then wake up and can't go back to sleep. But I wanted to see if it would keep me asleep. Guess what? It worked! I had a good restful night of sleep and I did not wake up groggy. It's certainly not something I will use every day but it's nice to know I have something that will work.
You can buy ZzzQuil in liquid form or LiquiCap form. It's only intended for children 12 and up and is not habit forming. Always read the package for directions and you can find more information at www.zzzquil.com.
If you have trouble sleeping take the try ZzzQuil for yourself. Then tweet about it using the hashtag #ZzzQuilNight. Check them out on
Facebook
too!