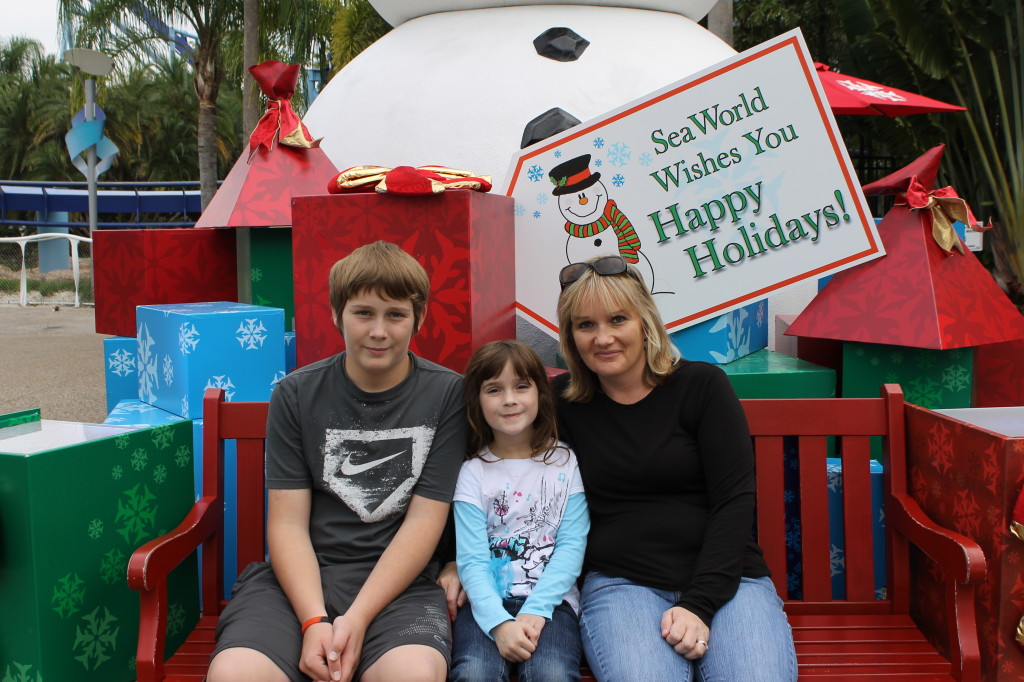 SeaWorld in Orlando, FL invited my family to come and explore their new Antarctica: Empire of the Penguin with them. We took the family towards the end of winter break and let me tell you it was cold! Fun but cold…. Our first stop was the seal feeding area. I was surprised that the children got in to get a  close up of the feeding. Usually this area is filled to the max.
This guy was hungry, let me tell you! He barked and barked and if you didn't feed him he gave you the shoulder. It was fun to watch!
Antarctica: Empire of the Penguins was new for us. It was cool how it looked like you were in the snowy mountains.
They had a fun ride before you got to see the penguins. You could take the mild ride or the wild ride! My daughter and I took the mild ride and my son took the wild ride. The wild ride does twists and spins and looked like fun!
And after being frozen from Antarctica, my son wanted to go on the Journey to Atlantis. Which would have been fine on a warm day but it was chilly! The Journey to Atlantis is a ride where you will get wet! He went twice and had a lot of fun, but I don't know how he could stand the wet chill.
We also to went and checked out the Manta Aquarium and the Shark Encounter. These are great because it's like you're in the water with the fish. The aquariums are all around you.
Then we just walked around and explored the rest. We went over to the kids area and Savannah got stuck up in the high ropes and this momma being afraid of heights, was not happy. Thankfully a man offered to get her down. Not sure where big brother was….
Overall we had a great time. Even my son, who was not excited about going, admitted he had fun when the day was over. 🙂
                                                       Have you been to SeaWorld in Orlando lately?