Bring the Kids, Ringling Bros. and Barnum & Bailey®
is Bringing the Xtreme! To Jacksonville
Tickets On Sale Now for The Greatest Show On Earth® Featuring Contemporary Acts Fused with Iconic Circus Traditions and Xtreme Family Fun
We love to go to the circus. Not any circus mind you. The Ringling Bros. and Barnum & Bailey is the best! We go almost every year and the kids really enjoy it, okay I do too! Last year we took my 46 year old brother who hasn't seen the circus in over 30 years. Every time I looked over at him he had this awe struck face. At the end he said, "This really is The Greatest Show on Earth."
I am excited to be able to take the family and my brother again this year. The Ringling Bros and Barnum & Bailey Circus is coming to Jacksonville Florida in 2 weeks! January 15-18, 2015 at the Veterans Memorial Arena.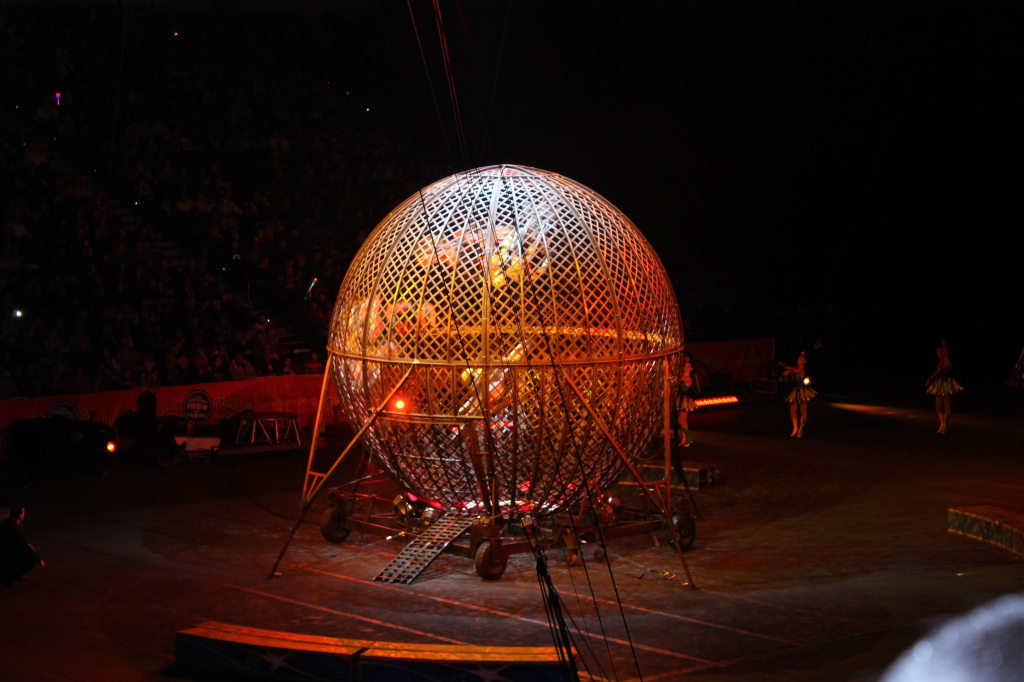 JACKSONVILLE, FL– (December 2014) Prepare to be astonished and amazed by some of the coolest acts that can only be seen at The Greatest Show On Earth.® Children Of All Ages can let their imagination go wild in an exhilarating adventure with extraordinary circus artists and exotic animals. From the highest mountains to the deepest seas, join us at the Veterans Memorial Arena in Jacksonville from January 15-18, 2015 as we explore a world of extreme beauty, flexibility, strength and dexterity in ways you've never seen before. Purchase tickets for your family to Ringling Bros. and Barnum & Bailey® Presents CIRCUS XTREME today.

In Ringling Bros.® Presents CIRCUS XTREME Ringmaster David Shipman guides audiences on a quest around the world with the help of hilarious adventure seekers, Alex and Irina. The show will thrill you as the Mongolian riders send arrows flying across the arena sky. This all-female troupe displays their skills in one of the most unique acts this year, performing a series of tricks and maneuvers atop elegant two-hump camels. Jaw-dropping freestyle BMX riders and free running tumblers fill the arena floor performing crazy-stunts mixed with acrobats rappelling through a 15ft transparent tower – and this is just one act! During this energetic show, personal introductions to our performing pachyderms will allow audiences to be on a first name basis with our magnificent animals. All this and more happens during the most unexpected circus experience at Ringling Bros. Presents CIRCUS XTREME.

Free with your ticket purchase, the party starts an hour before the show. At the All Access Pre-show, you and your family can meet our international cast of performers and get up close to our menagerie of animals. Try on custom costumes, learn circus skills – like juggling – from the famous Ringling Bros.® Clown Alley and even have the opportunity to win a one of a kind masterpiece created by one of our very own Ringling Bros. painting pachyderms! Together with the show, your family receives over three hours of extreme family fun not to be missed.

Prepare to be amazed by the unexpected. Do something extreme today and get your tickets for Ringling Bros. and Barnum & Bailey® Presents CIRCUS XTREME.

Tickets for

Ringling Bros. and Barnum & Bailey

Presents

CIRCUS XTREME

start at $15. All seats are reserved, and tickets are available by calling

800-745-3000

.  For Feld Group Sales information, please call

866-248-8740

. For SMG Group Sales information, please call

904-630-3900

. For more information, visit

www.Ringling.com

.
Don't forget to go early!!
Win a 4 pack of tickets to see the circus right here!