Tickets were provided to see the circus.
The Ringling Bros and Barum & Bailey Circus came to Jacksonville, FL last month and ewre so excited to be ale to go! We've been a few times in years past, but this was one that my daughter will remember for a long time!
When I went a little girl there were always three rings and we always sat high up in the seats and you could barely see anything. Now Ringling Bros and Barnum & Bailey has only one ring and it's more of a small town feel.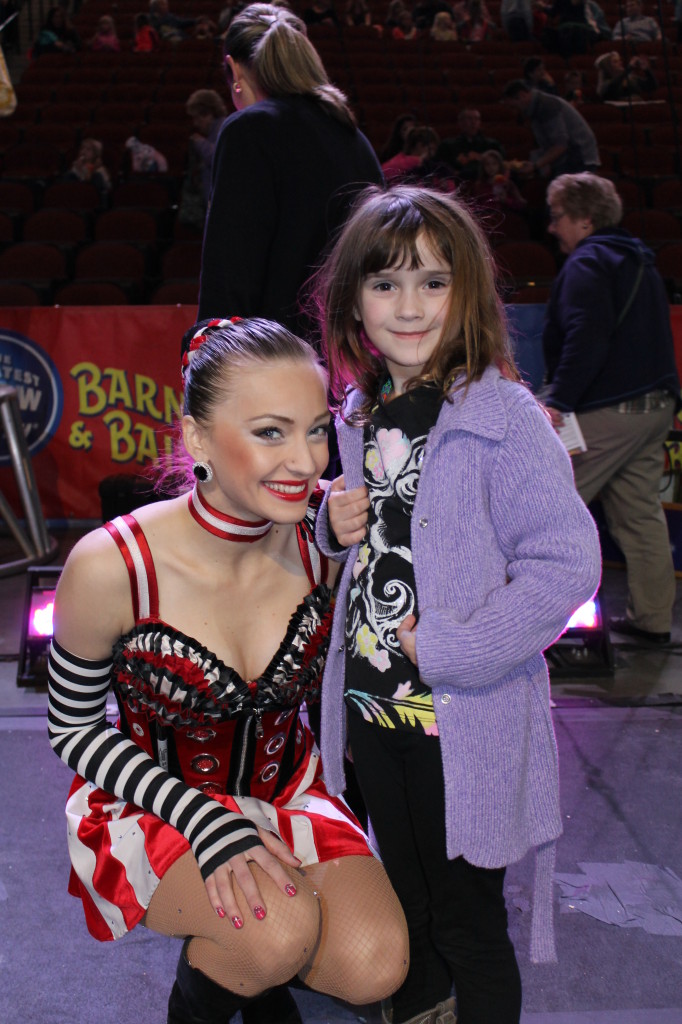 Each circus time allows for an hour per-show where you can get up and personal with the cast. Here Savannah was watching the elephant paint pictures. And she got her picture taken with one of the cast members!
The circus was so much fun and we were all excited to see the show. I was able to take my brother along, who hasn't been to a circus in more than 25 years. He was like a little kid.
It's amazing what the performers can do!
The motorcycles in the metal ball were amazing! I can't believe they all fit and that no one got hurt! And the lions and tigers, Oh my! There was a moment I thought the one tiger was going to eat the trainer…
Ringling Bros. and Barnum & Bailey presented Legends' and it was pretty cool if I do say so my self…
We saw a Unicorn, a Pegasus and a Woolly Mammoth! Wow!
At the end my brother said, "This really is the greatest show on Earth!."
                                                      Have you been to the circus lately?